2 weeks ago I weighed in at 191.8 and this week I weighed in at 189.8. That makes a 2.0lb loss over two weeks. I'm always really happy with a loss and I'm extremely happy to see the 180's on the scale!
With the 2 pound loss over the last 2 weeks that makes my weight loss of total of
75.5 pounds
since the beginning of my weight loss journey! Wow...75 pounds sounds like a lot! And it is a lot! I'm so excited and can't wait to see the scale go down more and eventually get to my goal weight!
Here are some comparison shots. The before is on 6/17/11 (I had already lost 17 pounds at this point) and the others were taken today (3/11/12). I love looking at comparison photos because it's so motivating to look back and remember how far I've come and how I never want to go back to that place.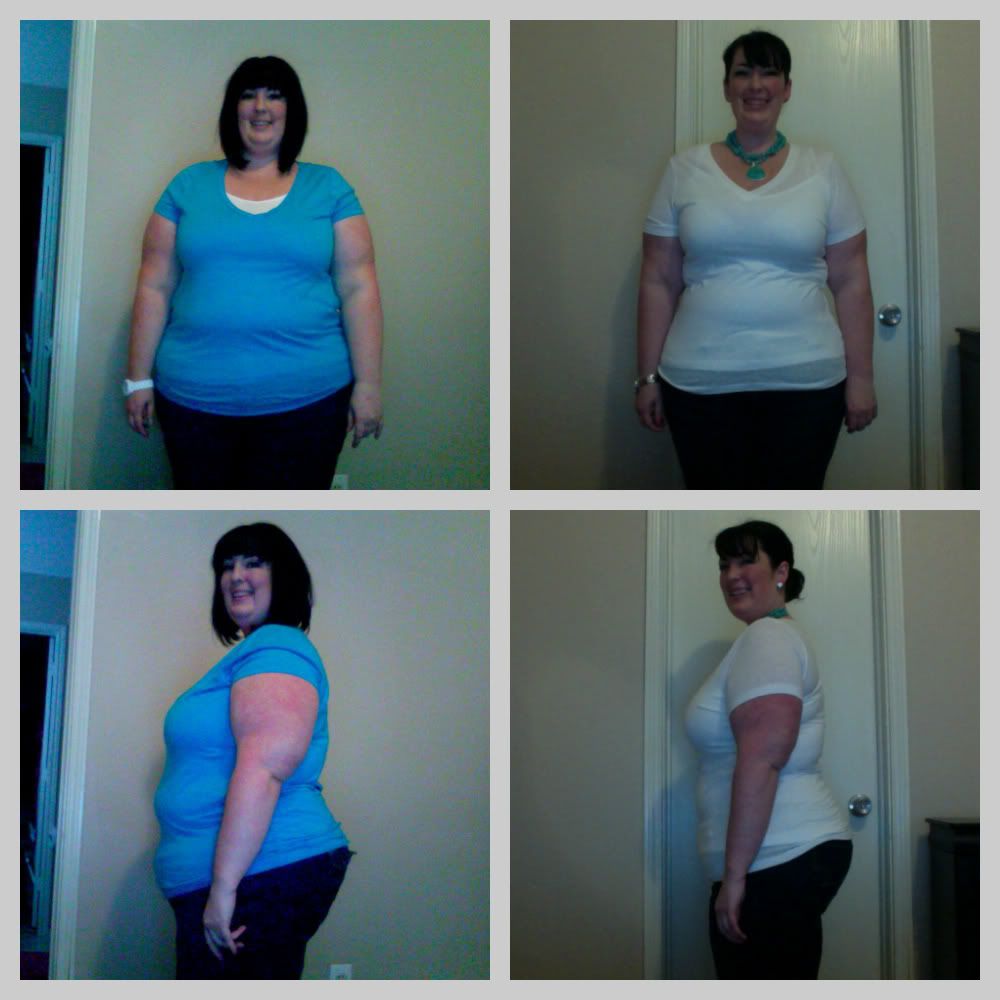 This week my eating choices haven't been great, but not horrible either. I haven't been planning my meals or tracking my food the last week when I was not using the internet and I could tell a difference! I think part of it was that I was just really happy being able to finally eat real food after not eating for almost 2 weeks because of my braces. These appliances on my teeth still make it hard to chew, so I've been sticking with food that's easier to eat and not necessarily food that is better for me.
I did really good with working out. I got in my cardio/strength training on Mon/Wed/Fri of both weeks and took long walks with Maddie on the days I didn't work out. I think this is really what helped me to lose weight even though I didn't do as good with my eating.
This week I'm really focused and ready to work as hard as possible and make good food choices. I've got things planned every night this week as well as my brother coming to stay with me for 3 days, so it should be a lot of fun!
Hope everyone has a great week!