Sorry, no toes in the picture this time because I badly need a pedicure, haha!


This week I lost 2.0lbs, WOOHOO! I definitely had a better week with my eating and working out this week, so I'm glad the number showed that. I'm still not completely where I want to be, but I'm doing better and taking it one choice at a time.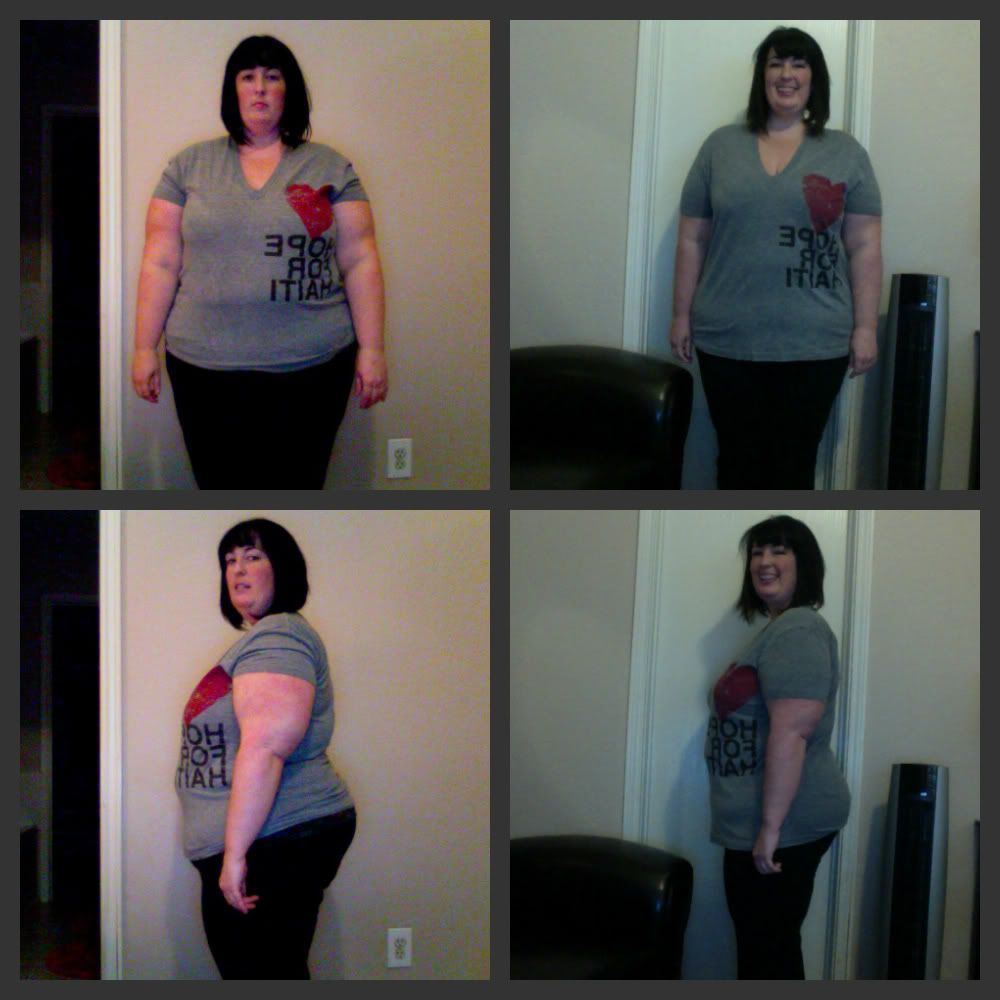 Here are my weekly weigh-in pictures. I compared these with the photos I took the night before surgery. It's amazing to see the difference!
My BFF Holly was in town this weekend from Oklahoma. We've been able to hang out several times this weekend and we've had a blast! Friday night we went out to eat and to watch the final game of the World Series. Sadly, the Rangers lost but it was a great series! We went to eat at a place called Fireside Pies. I love this restaurant! I let myself have some pizza, but didn't go overboard. It's nice to be able to have some self-control and still be able to eat what you want without going crazy. Last night we met at a friends house and had a scary movie night! It was lots of fun to just chill. It's ben awhile since I've had a movie night and it was fun! I didn't take any pictures. I always forget and then wish I had taken them afterwards. I need to get better about that!
I finally thought of a good band name. Drumroll please....Leigh Ann. My middle name is Leigh so that's kind of my name backwards. Now I can blame things on her and it can't be me, right? Haha!
This coming week is another busy one! I like being busy and feel like I'm more productive when I am, as long as it's not overwhelming or stressful.
Here are my goals for this week -
Exercise at least 4 days
Get in all my water every day
Start taking my vitamins again
Stay under 1,400 calories every day
Have a great day!