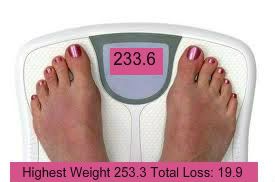 This week I lost 1.6 pounds for a total loss of 19.9 pounds since surgery and 32 pounds since April! I'm actually happy with that because I have been laying around all week from being sick and haven't worked out once. So hopefully I will start feeling better really soon and will get back to working out next week!
Not much has been happening this week, but things are good. I go on Tuesday for my second fill and I'm going to two support group meetings next week.
Hope everyone has a great weekend!!!
Sorry, I look like crap in the video! I promised myself that I was going to make a weekly update video so I still wanted to do it even though I felt awful. Haha!